March 17th - 19th 2017
Saint Patrick's Day Weekend was a great time to celebrate Irish Tradition, as well as exposure to Ireland's Heritage Pony! Owners Connie and Don Miller of Middleboro, Massachusetts took their Kerry Bog ponies Moneen Harry Hawthorne and Bog Blossom out to the Providence Parade on Saturday the 18th, and Harry went to the Boston Parade on Sunday the 19th. Thousands of people attended Providence, but millions attended and watched Boston!
Notes from Connie on the Boston Parade: "Harry was a ham for everyone. He was interviewed for a TV spot on the Weather Channel early before the parade started. He loved having little kids patting him on both sides and he was in many selfies with many fans. Souvenir carts, dancers, loud music, fire engines, gun fire, and even some fire crackers set off didn't bother him. This was my first time in the parade. The spectators were awesome. They were enthusiastic and appreciative. Providence was great, but Boston was the best parade ever."
You can see more photos of the Saint Patrick's Day Parade in Boston HERE - all photos courtesy of the Friendly Sons of Saint Patrick, who made all of this possible!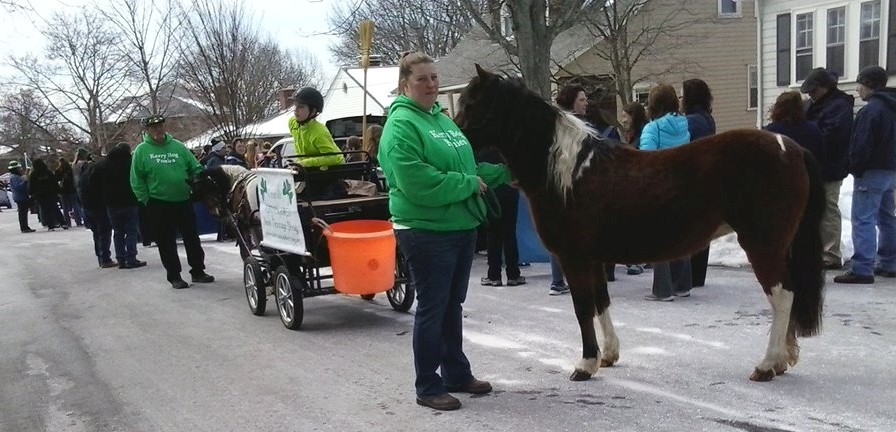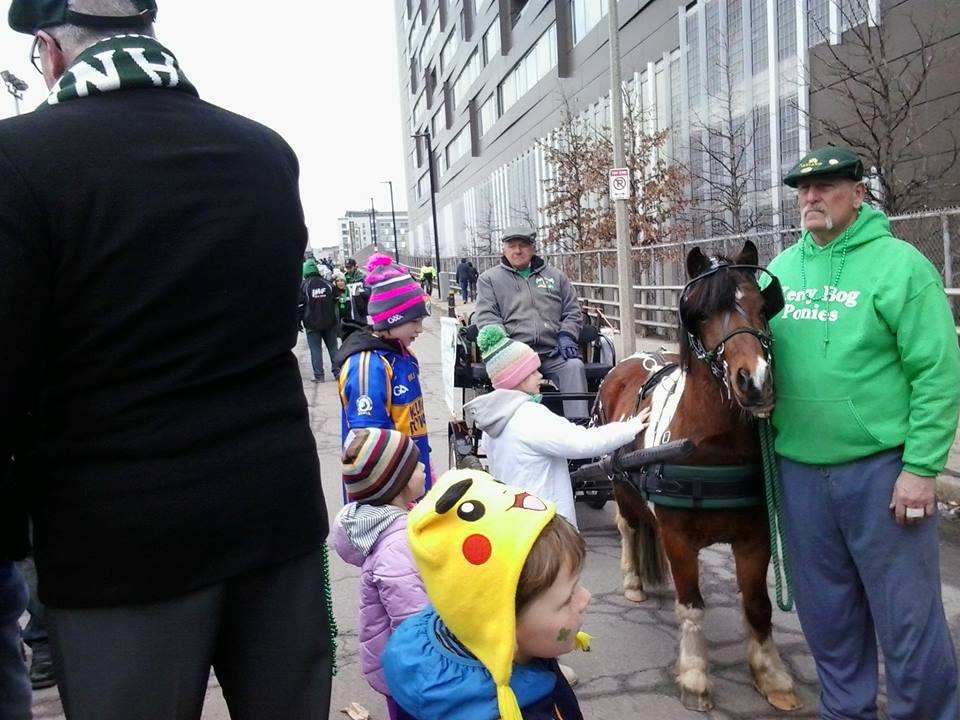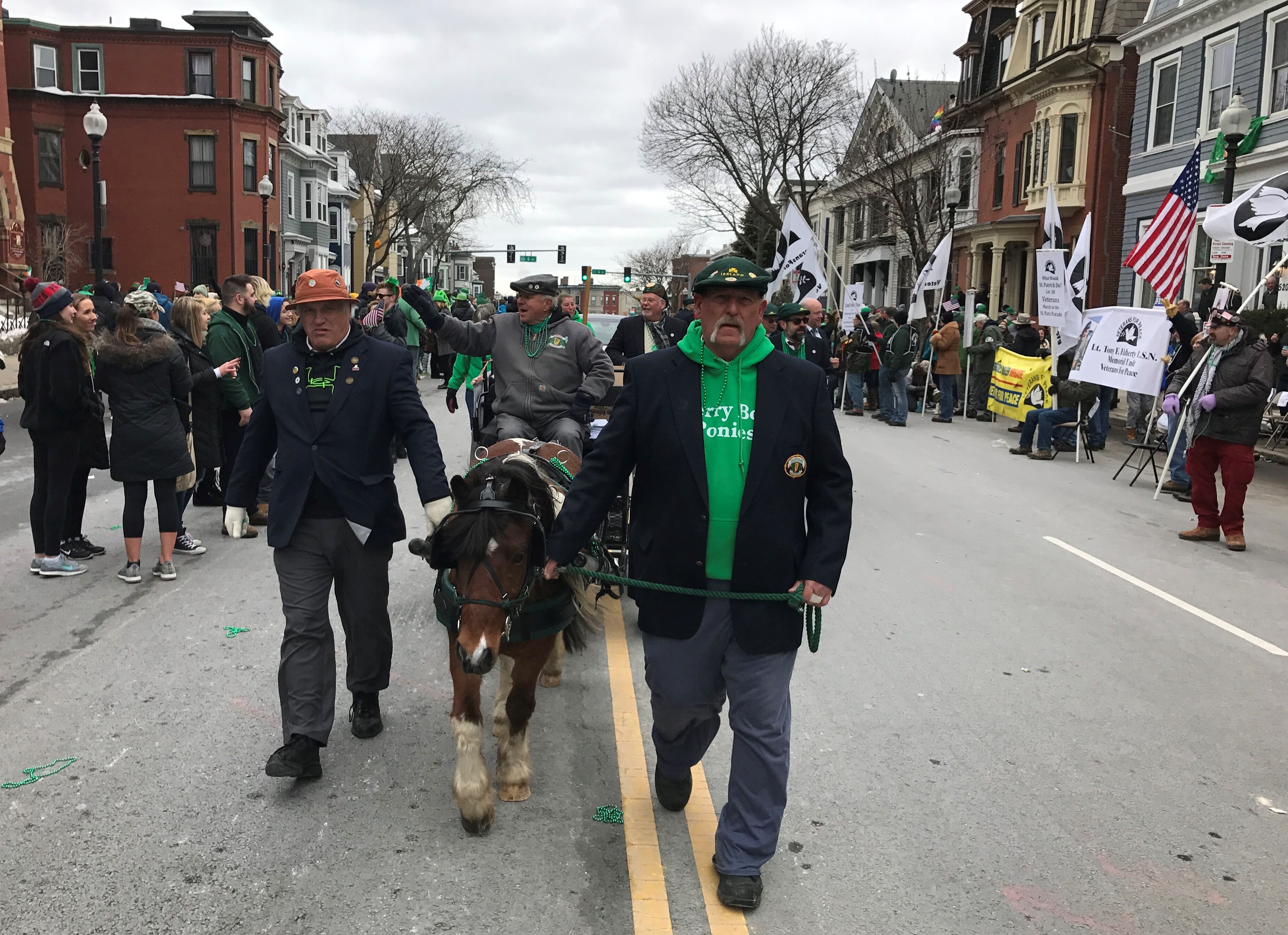 Photos from left to right: Getting started for the Providence Parade; Getting ready for the Boston Parade (and letting new adoring fans come say hello); Walking in the Boston Parade.
(Click on each photo to expand)